Letter to All Members of the 196th
Myself and the Runk family would like to thank everyone within the 196th. I would like for all to know how much their caring and concerns meant, but I for the life of me cannot come up with words to match that feeling.
I have often wondered what Gary would have been like if he would have come home. I know that he would have been a changed person, but after meeting so many people in his unit, I now feel that he would have been OK.
I can't, and never will, understand all that the guys in South East Asia went through, but I can to some degree understand their pain. I have felt that pain from the other end, and I want to thank each and everyone of you for your help to get through some of that. I know that it will never go away but, the 196th and its men and women have made a difference.
I for one, am very proud of each and every one of you, and thank you so much. I hope all have a very good Holiday season.
Larry Runk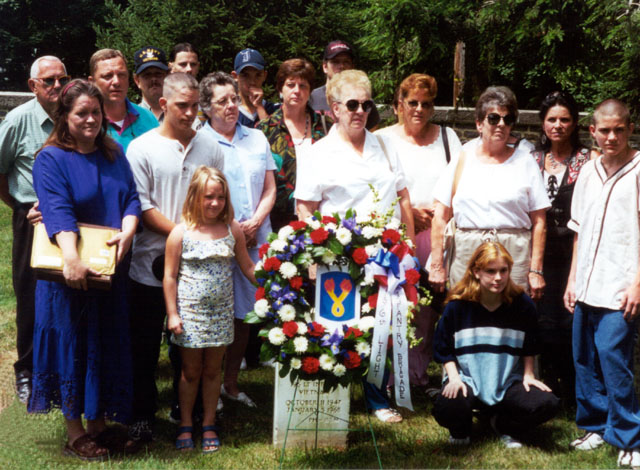 The Family of Gary Runk, Company C, 2/1 Inf.
at the Gettysburg Military Cemetary
during the 196th Light Infantry Brigade Reunion, July 2001